HYBRID STAINLESS STEEL TRANSPORT CHAIN
The chain and gripper components are entirely stainless steel (clip, spring and gripper attachment). The pin and bushing are the only components that are nickel plated. The result is a hybrid chain that has minimal stretch and no rust. Suitable for flexible, semi-rigid and rigid applications.
Available in both Tiromat and Multivac Styles:
Minimal Stretch – Equivalent to Standard Nickel Plated Chains
Entirely Stainless Steel Components
Nickel Plated Pin and Bushings
Sanitary Design
No Rust
Special Features of Tiromat Style: Dome Gripper – Sturdier Composition and Sanitary Design Easy Clip Replacement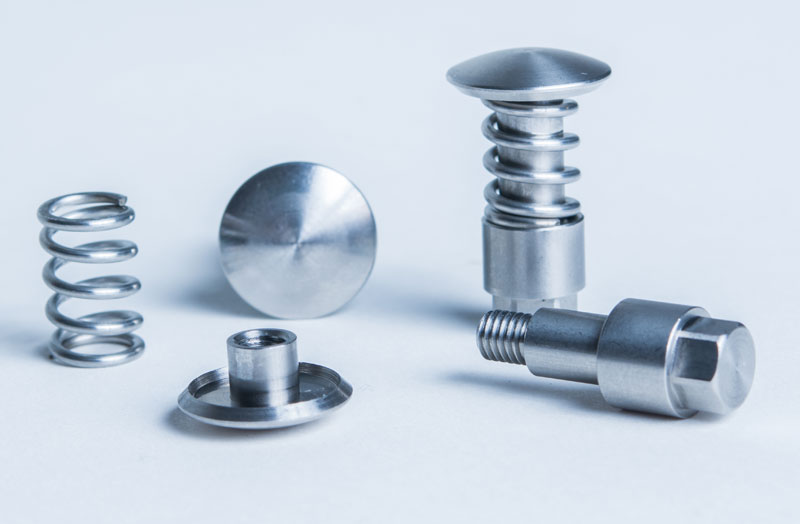 Clip designed for maximum film hold and easy replacement.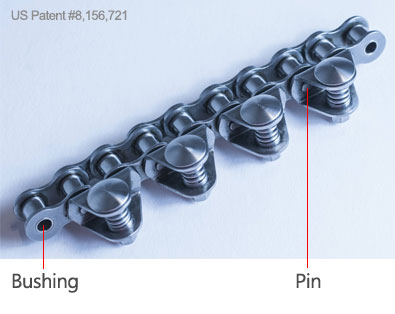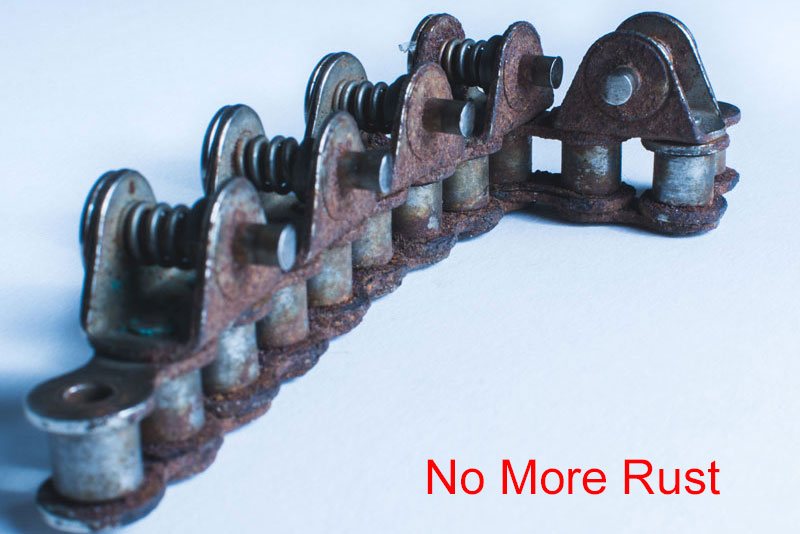 With AME's Chain, this will never be your problem again.
US Patent #8,156,721 and US Patent Pending #15,204,221