EXPANDABLE ROLL MOUNT: COMPLETE UNIT
In addition to quick roll changeover, this unit has a durable disc brake and is completely wash down compatible.
Unique Benefits of Complete Unit Versus Conversion Kit
Completely wash-down compatible – especially sturdy against splashing for the bottom film roll mount.
Heavy duty bearings sealed inside stainless steel housing.
Very durable – withstands much heavier film rolls.
Sturdy, air-activated disc brake included.
Benefits of Both the Conversion Kit and Complete Unit
The system can be applied to unwind both top and bottom films with 6" cores (regular and jumbo rolls)
Quick and easy inflation of the expandable air chuck, which reduces frustration during film roll changeover.
Saves 5-7 minutes per roll change, which adds up to 20-30 minutes saved per shift.
Secures and locks the position of the roll across machine direction.
Installation assistance available.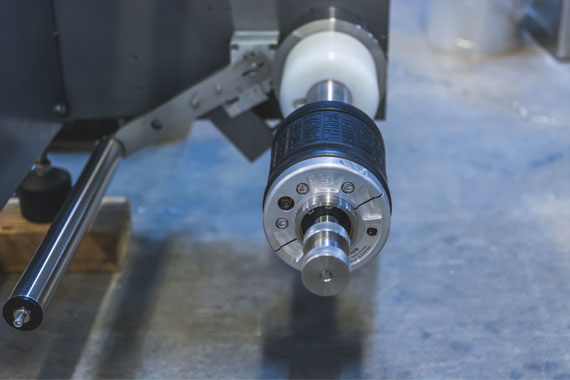 Complete Unit: Very Durable and Completely Wash Down Compatible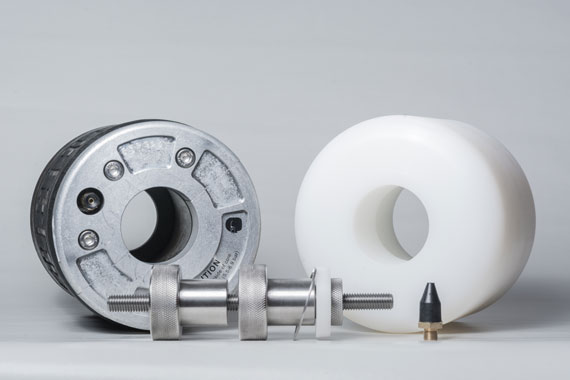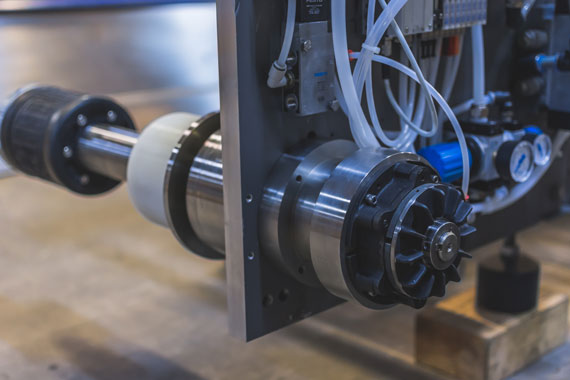 Air-Activated Disc Brake Included